Cute Cat and Girl Stainless Steel Necklace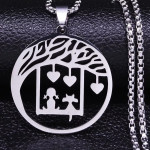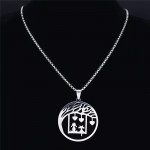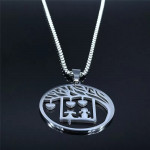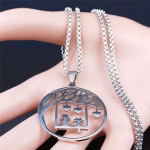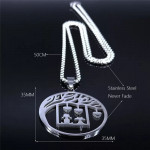 24.95 CAD
http://kittijewelry.com/stainless-steel-necklace_283818
Hurry! Only 2 items left in stock.
---
Each piece of jewelry is either hand-made or hand-picked by us using natural materials. My vision is to bring high quality jewelry, at an affordable price to every women. All you need are a few good pieces to look like a million bucks!
We ship directly from our supplier which enables us to bring the savings on to you. Including FREE SHIPPING.
FREE SHIPPING (Approx) CAN 16-26 Days - USA 12-20 Days - Worldwide 15-30 Days
**Please note color and size may appear slightly different than the pictures.
(*TO PAY BY CREDIT OR DEBIT CARD at checkout Select Payment - Pay with Paypal - click Place Order) (you will then be redirected to pay with credit or debit card )
If you have any issues at all, please don't hesitate to contact us. For more info please see our About Page, Terms of Service and Shipping Policies.
I hope you enjoyed shopping at kittijewelry.com!
Thank you!
*Please note natural gemstones come in a variety of shades and can appear to have cracks and flaws as it is the natural stone.
sku 32897103233-0697-0303
Metal Type : STAINLESS STEEL
Jewelry Style :

Tree of Life Girl and Cat

Necklace Jewelry :

Pendant Necklace Jewelry

Color :

Silver Color

Gift For :

Women / Men

Occasion :

Any

Length :

50cm
sku 1005001488426654-0499-0354
Metal Type :
STAINLESS STEEL
Jewelry Style :

Tree of Life Girl and Cat

Necklace Jewelry :

Pendant Necklace Jewelry

Color :

Silver Color

Gift For :

Women / Men

Occasion :

Any

Length :

50cm
sku 1005001488426654-0499-0354
">
http://kittijewelry.com/stainless-steel-necklace_283818