Natural Stone Necklace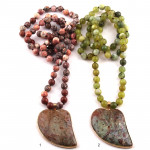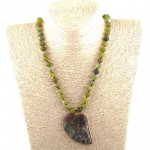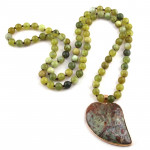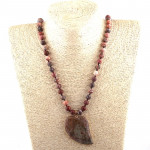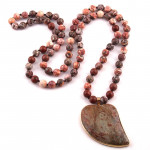 18.65 CAD
http://kittijewelry.com/natural-stone-necklace_107295
Hurry! Only 2 items left in stock.
Sleek and beautiful, in rose or green, evokes colorful gumdrops. .A long pendant dances seductively beneath.

Material:

Semi-precious Stone

Pendant Size:

2-7cm

Shape\pattern:

Water Drop

Length: 86cm

Chain Type:

Beaded Stone Chain
FREE SHIPPING WORLDWIDE
*All of our products are hand picked with unique and original design and of the utmost quality assurance.
*We strive to find the best quality products at the lowest possible price so you can put trust in us.
*color and size may appear slightly different then the picture.
FREE SHIPPING (Approx) CAN 16-29 Days - USA 12-20 Days (outside of CAN and USA will be a bit longer)
(*TO PAY BY CREDIT OR DEBIT CARD at checkout Select Payment - Pay with Paypal - click Place Order) (you will then be redirected to pay with credit or debit card )
I hope you enjoyed shopping at kittijewelry.com!
Thank you!
sku 32882279377-0867
http://kittijewelry.com/natural-stone-necklace_107295