Natural Rose or Green Stone Necklace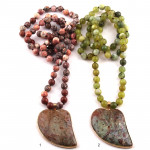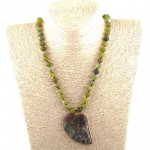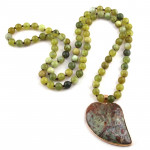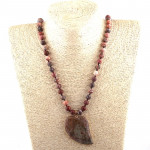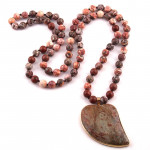 15.95 CAD
http://kittijewelry.com/natural-stone-necklace_107295
Hurry! Only 2 items left in stock.
Sleek and beautiful, in rose or green, evokes colorful gumdrops. .A long pendant dances seductively beneath.

Material:

Semi-precious Stone

Pendant Size:

2-7cm

Shape\pattern:

Water Drop

Length: 86cm

Chain Type:

Beaded Stone Chain
FREE SHIPPING WORLDWIDE
Each piece of jewelry is either hand-made or hand-picked by us. My vision is to bring high quality jewelry, at an affordable price to every women.
We ship directly from our supplier which enables us to bring the savings on to you. Including FREE SHIPPING.
FREE SHIPPING (Approx) CAN 16-26 Days - USA 12-20 Days
**Please note color and size may appear slightly different than the pictures.
(*TO PAY BY CREDIT OR DEBIT CARD at checkout Select Payment - Pay with Paypal - click Place Order) (you will then be redirected to pay with credit or debit card )
If you have any issues at all, please don't hesitate to contact us. For more info please see our About Page, Terms of Service and Shipping Policies.
I hope you enjoyed shopping at kittijewelry.com!
Thank you!
*Please note natural gemstones come in a variety of shades and can appear to have cracks and flaws as it is the natural stone.
sku 32882279377-0867

http://kittijewelry.com/natural-stone-necklace_107295