Chocolate Brown Handmade Wrap Bracelet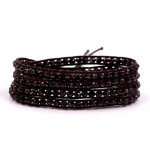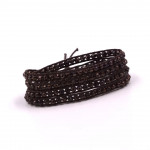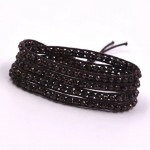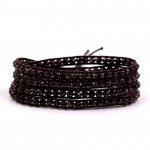 14.95 CAD
http://kittijewelry.com/natural-stone-bracelet_130218
Hurry! Only 2 items left in stock.
This four x wrap bracelet is handmade from faceted sparkling crystal beads which are sewn onto chocolate brown leather strap. The adjustable loop closure fastens over a shell button.
Style:

BOHO

Material:

CRYSTAL

Chain Type:

Twisted Chain

Bracelet Type:

Wrap Bracelet

Item Type: Handmade

Length:

70cm
Each piece of jewelry is either hand-made or hand-picked by us. My vision is to bring high quality jewelry, at an affordable price to every women.
FREE SHIPPING (Approx) CAN 16-29 Days - USA 12-25 Days
We ship directly from our supplier which enables us to bring the savings on to you. Including FREE SHIPPING.
(*TO PAY BY CREDIT OR DEBIT CARD at checkout Select Payment - Pay with Paypal - click Place Order) (you will then be redirected to pay with credit or debit card )
If you have any questions at all, please don't hesitate to contact us.
I hope you enjoyed shopping at kittijewelry.com!
Thank you!
**Please note color and size may appear slightly different than the pictures.
sku 32748148767-0439
http://kittijewelry.com/natural-stone-bracelet_130218