Chocolate Brown Handmade Wrap Bracelet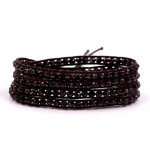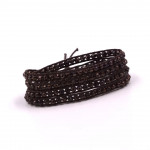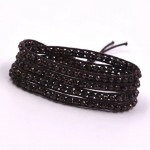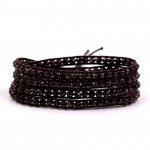 14.95 CAD
http://kittijewelry.com/natural-stone-bracelet_130218
Hurry! Only 1 item left in stock.
This four wrap bracelet is made from faceted crystals which are sewn onto chocolate brown leather strap. The loop closure fastens over a shell button. These crystals are very sparkly.
Style:

BOHO

Material:

CRYSTAL

Chain Type:

Twisted Chain

Bracelet Type:

Wrap Bracelet

Item Type: Handmade

Length:

70cm
Each piece of jewelry is either hand-made or hand-picked by us. My vision is to bring high quality jewelry, at an affordable price to every women.
We ship directly from our supplier which enables us to bring the savings on to you. Including FREE SHIPPING.
FREE SHIPPING (Approx) CAN 16-26 Days - USA 12-20 Days
**Please note color and size may appear slightly different than the pictures.
(*TO PAY BY CREDIT OR DEBIT CARD at checkout Select Payment - Pay with Paypal - click Place Order) (you will then be redirected to pay with credit or debit card )
I hope you enjoyed shopping at kittijewelry.com!
Thank you!
sku 32748148767-0439
http://kittijewelry.com/natural-stone-bracelet_130218