Natural Stone Tassel Bracelet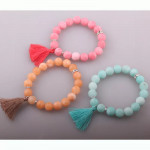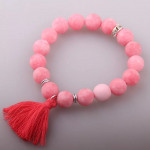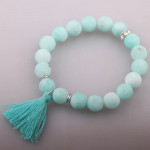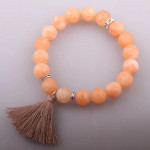 14.95 CAD
http://kittijewelry.com/natural-stone-bracelet_107644
Hurry! Only 1 item left in stock.
Natural Matt Stone with Tassel Bracelet in Vibrant Pink Orange or Turquoise Color
Bracelets Type:

Stretch Bracelets

Gender:

Women

Length:

18cm

Material:

Semi-precious Stone
*All of our products are hand picked with unique and original design and of the utmost quality assurance.
*We strive to find the best quality products at the lowest possible price so you can put trust in us.
*color and size may appear slightly different then the picture.
FREE SHIPPING (Approx) CAN 16-29 Days USA 12-20 Days
(*TO PAY BY CREDIT OR DEBIT CARD at checkout Select Payment - Pay with Paypal - click Place Order) (you will then be redirected to pay with credit or debit card )
(packages may arrive separately depending on our supplier)
I hope you enjoyed shopping at kittijewelry.com!
Thank you!
32796749490-549
http://kittijewelry.com/natural-stone-bracelet_107644