Natural Agate Stone Pendant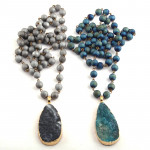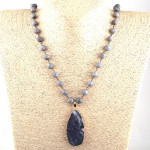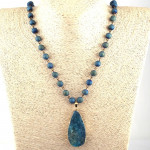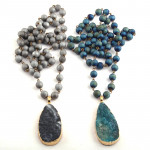 17.95 CAD
http://kittijewelry.com/natural-agate-stone-pendant_107310
Hurry! Only 2 items left in stock.
The banded, deep green hue of this natural agate stone pendant is captivating in an array of natural colors.

Natural Agate Stone aids in centering and stabilizing physical energy

Pendant Size:

1-7cm

Material:

Semi-precious Stone

Style:

Bohemia

Metals Type:

None

Length: 86cm
Shape\pattern:

Water Drop
FREE SHIPPING WORLDWIDE
*All of our products are hand picked with unique and original design and of the utmost quality assurance.
*We strive to find the best quality products at the lowest possible price so you can put trust in us.
*color and size may appear slightly different then the picture.
FREE SHIPPING (Approx) CAN 16-29 Days - USA 12-20 Days (outside of CAN and USA will be a bit longer)
(*TO PAY BY CREDIT OR DEBIT CARD at checkout Select Payment - Pay with Paypal - click Place Order) (you will then be redirected to pay with credit or debit card )
I hope you enjoyed shopping at kittijewelry.com!
Thank you!
sku 32897103233-0743
http://kittijewelry.com/natural-agate-stone-pendant_107310