Crystal Natural Freshwater Pearl Bracelet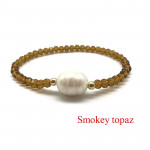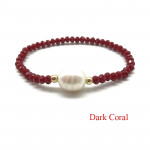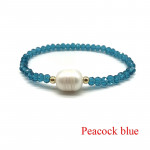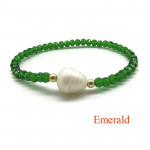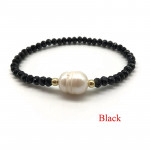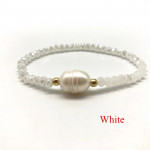 9.95 CAD
http://kittijewelry.com/crystal-fresh-water-pearl-bracelet_131780
A beautiful, simple and elegant bracelet made with a natural freshwater pearl accent and mixed with some sparkling glass beads. Simply Adorable!
Bracelet Type: Stretch

Strand Bracelet

Metals Type:

Copper

Material:

Pearl

Pearl Type:

Freshwater Pearls

Chain Type:

Beaded Bracelet

Material:

Crystal glass beads + natural freshwater pearls + elastic line

Length:

17.5cm

Size: beads 4mm, pearl 10mm
Each piece of jewelry is either hand-made or hand-picked by us. My vision is to bring high quality jewelry, at an affordable price to every women.
Shipped directly from our supplier enables us to bring the savings on to you. Including FREE SHIPPING.
FREE SHIPPING (Approx) CAN 16-26 Days - USA 12-20 Days
**Please note color and size may appear slightly different than the pictures.
(*TO PAY BY CREDIT OR DEBIT CARD at checkout Select Payment - Pay with Paypal - click Place Order) (you will then be redirected to pay with credit or debit card )
I hope you enjoyed shopping at kittijewelry.com!
Thank you!
*Please note natural gemstones come in a variety of shades and can appear to have cracks and flaws as it is the natural stone.
sku 32971048356-0189-EP0375
http://kittijewelry.com/crystal-fresh-water-pearl-bracelet_131780