925 Sterling Silver Hang on Kitty Necklace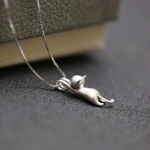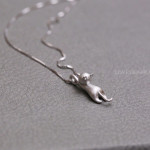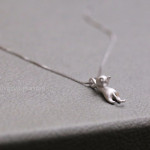 15.95 CAD
http://kittijewelry.com/925-sterling-silver-hang-on-kitty-necklace_27540
Hurry! Only 1 item left in stock.
Hang on Kitty with this adorable small 100% 925 sterling silver hanging cat necklace. A must have addition for every cat lover.
Necklace Type:Pendant
Chain Type:Link Chain
Metals Type:Silver
Model Number:925 sterling silver necklace
*All of our products are hand picked with unique and original design and of the utmost quality assurance.
*We strive to find the best quality products at the lowest possible price so you can put trust in us.
*color and size may appear slightly different then the picture.
FREE SHIPPING (Approx) CAN 16-29 Days USA 12-20 Days
(*TO PAY BY CREDIT OR DEBIT CARD at checkout Select Payment - Pay with Paypal - click Place Order) (you will then be redirected to pay with credit or debit card )
I hope you enjoyed shopping at kittijewelry.com!
Thank you!
sku 32443645504-0268-EP0567

http://kittijewelry.com/925-sterling-silver-hang-on-kitty-necklace_27540